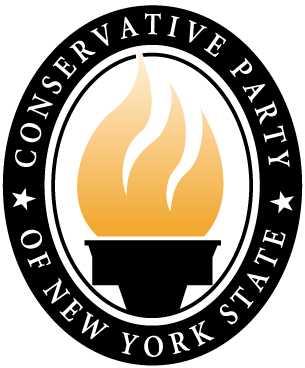 For this Bonus Friday June 24, 2016, we have the pleasure of speaking with one of the Executive Committee members of the Conservative Party of New York, Chris Kendall of Madison County.
This exclusive interview discusses Mr. Kendall's views, as a Conservative and one of the few people to have spoken with all of the candidates in the New York 22nd Republican Congressional race. Chris lends us his unique insight and reviews the status of the negative ads and candidate positions.
Some may be amazed at details about the race that have never been revealed before. But one thing is sure, no other news media or political commentary has this exclusive that our supporters will have access to - for FREE!
** Of course we are not opposed to donations. In fact we need them to keep bringing high quality content 2x a week to the masses. Consider donating $2 or $5 or if you are generous $500. It all helps to keep us going and keep it all free for you. **
SPECIAL THANKS to Dan Pokorak - he created our new intro and transition music, as well as taping it live so we could use it in our podcasts. Check out his band Adam Ate the Apple at the Belmar Bar in Binghamton on Thursday nights - no cover charge! He also runs the Open Mic night at the Belmar on Monday nights 9pm - close